3MVDMBCL5MM315370 decodes to a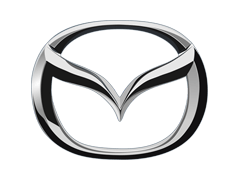 VIN
3MVDMBCL5MM315370
Year
2021
Make
Mazda
Model
CX-30
Drive Type
AWD
Style/Body
SUV
Engine
2.5L L4 DOHC 16V
Manufactured in
SALAMANCA, GUANAJUATO, MEXICO
Color
Gray
We found records for your Vehicle

Vehicle engine:
2.5L L4 DOHC 16V
Last odometer reading:
2,940 mi
Full report includes maximum info:
Major Accidents
Open Recalls
Vehicle Services
Airbag Deployment
Total Loss
and more

Vehicle History Report
2021 Mazda CX-30
3MVDMBCL5MM315370
Service History
No service history found! No service history have been reported to LicensePlateData.
Sales History
2021 Mazda CX-30
Body Class Sketch

This Mazda CX-30 is a Sport Utility Vehicle (SUV)/Multi-Purpose Vehicle (MPV)
More details about this
2021 Mazda CX-30
Vehicle Descriptor
3MVDMBCL*MM
Cooling Type
Water
Make
MAZDA
Engine Manufacturer
Mazda
Manufacturer Name
MAZDA MOTOR MANUFACTURING DE MEXICO S.A. DE C.V.
Seat Belt Type
Manual
Model
CX-30
Other Restraint System Info
1st & 2nd Rows: Seat Belt
Model Year
2021
Curtain Air Bag Locations
1st and 2nd Rows
Plant City
SALAMANCA
Front Air Bag Locations
1st Row (Driver and Passenger)
Trim
Preferred Package
Knee Air Bag Locations
1st Row (Driver and Passenger)
Vehicle Type
MULTIPURPOSE PASSENGER VEHICLE (MPV)
Side Air Bag Locations
1st Row (Driver and Passenger)
Plant Country
MEXICO
Anti-lock Braking System (ABS)
Standard
Plant Company Name
MMMdM
Electronic Stability Control (ESC)
Standard
Plant State
GUANAJUATO
Traction Control
Standard
Series2
Wagon body style
Tire Pressure Monitoring System (TPMS) Type
Direct
Body Class
Sport Utility Vehicle (SUV)/Multi-Purpose Vehicle (MPV)
Auto-Reverse System for Windows and Sunroofs
Standard
Gross Vehicle Weight Rating From
Class 1C: 4,001 - 5,000 lb (1,814 - 2,268 kg)
Keyless Ignition
Standard
Wheel Base (inches) From
104.40
NCSA Body Type
Compact Utility (Utility Vehicle Categories "Small" and "Midsize")
Trailer Type Connection
Not Applicable
NCSA Make
Mazda
Trailer Body Type
Not Applicable
NCSA Model
Other (light truck)
Number of Wheels
4
Adaptive Cruise Control (ACC)
Standard
Wheel Size Front (inches)
18
Crash Imminent Braking (CIB)
Standard
Wheel Size Rear (inches)
18
Blind Spot Warning (BSW)
Standard
Steering Location
Left-Hand Drive (LHD)
Forward Collision Warning (FCW)
Standard
Number of Seats
5
Lane Departure Warning (LDW)
Standard
Number of Seat Rows
2
Lane Keeping Assistance (LKA)
Standard
Transmission Style
Automatic
Backup Camera
Standard
Transmission Speeds
6
Bus Floor Configuration Type
Not Applicable
Drive Type
4WD/4-Wheel Drive/4x4
Bus Type
Not Applicable
Axles
2
Custom Motorcycle Type
Not Applicable
Engine Number of Cylinders
4
Motorcycle Suspension Type
Not Applicable
Displacement (CC)
2500.0
Motorcycle Chassis Type
Not Applicable
Displacement (CI)
152.55936023683
Dynamic Brake Support (DBS)
Standard
Displacement (L)
2.5
Automatic Crash Notification (ACN) / Advanced Automatic Crash Notification (AACN)
Standard
Engine Model
PY
Daytime Running Light (DRL)
Standard
Engine Power (kW)
138.7002
Headlamp Light Source
LED
Fuel Type - Primary
Gasoline
Semiautomatic Headlamp Beam Switching
Standard
Engine Configuration
In-Line
Rear Cross Traffic Alert
Standard
Engine Brake (hp) From
186
Blind Spot Intervention (BSI)
Standard
Recalls & Defects for this
2021 Mazda CX-30
| Title | Campaign Number | Manufacturer | Date | |
| --- | --- | --- | --- | --- |
| STRUCTURE:BODY:HATCHBACK/LIFTGATE | 21V086000 | Mazda North American Operations | 02/18/2021 | |
| TIRES:VALVE | 21V101000 | Mazda North American Operations | 02/22/2021 | |
Other VINs for a 2021 Mazda CX-30